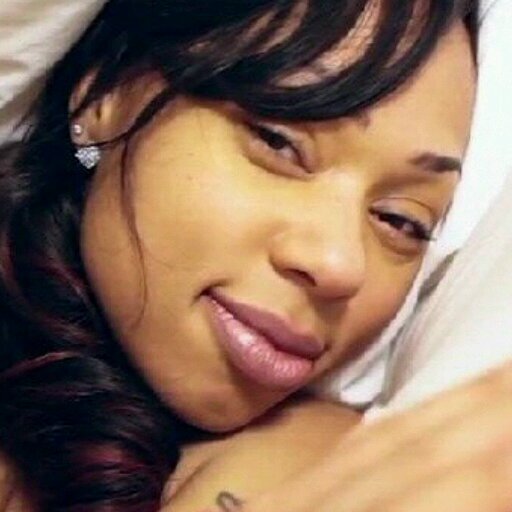 Artist: Erikka J
www.erikkaj.com
youtube.com/misserikkaj
soundcloud.com/erikkaj
erikkaj.­bandcamp.­com
facebook.com/misserikkaj
twitter.com/misserikkaj
instagram.com/misserikkaj
Bio: DC born singer/songwriter/arranger Erikka J, like many vocalists, started singing in church but began to seriously pursue her craft in high school, which she attended with other notable DMV area bred artists J. Holiday and Yahzarah. She was classically trained at Duke Ellington School of the Arts, but has a deep rooted love for hip-hop that is evident in her delivery. Influenced by R&B greats such as Mary J. Blige, Anita Baker and Sade, Erikka also became enamored with Billie Holiday's voice, resulting in Erikka's inclusion of many jazz influenced sounds in her own vocal production.
Erikka took a break from music to earn her bachelors degree followed by a masters in business, but that break didn't last long. She met her mentor, the late, legendary MC and producer Kleph Dollaz of the 90s hip-hop duo the Ill Biskits and production duo the Control Freaks, and decided it was time to get back on the mic. Her May 2013 release, "Second Family", is a track that describes the love she has for her circle of friends, many of whom she met through Kleph, and also serves as a bittersweet reflection on her times with him.
Erikka J is known for her rich powerhouse vocals, soulful tenor to soprano range, and commanding stage presence in Richmond, VA where she is currently based. Her debut project, an EP entitled "Love Finds Its Way", led by the hot single "Rewind", is available for download now on iTunes, Google Play, and other digital music stores.
 Interview
 1) How old were you when you first decided you wanted to do music?
  Erikka J: I don't think I ever decided, its just always been in me. My aunt started pushing on my stomach to try to teach me vibrato when I was three lol. I first realized I actually had a voice however in eighth grade.
 2) Who would you say inspires you the most as an artist?
Erikka J:  So many things inspire me but mostly my children, my mentor Kleph Dollaz who taught me a lot of what got me to this point, and the man in my life that continually supports me and pushes me to be greater.
3) Where do you see yourself in the next 5 years?
Erikka J:  I would like to be in a place where I can support my family with my income made from making music as opposed to it being my side hustle.
 4) What artist would you like to collaborate with?
  Erikka J: This is such a hard question! But I've always been a die hard Nas fan and I love Jill Scott's blend of hip-hop soul and jazz so either of them would be dope.
 5) What would you say is your biggest accomplishments?
Erikka J:  Musically, 2013 was huge for me. I put out my EP "Love Finds Its Way" independently. I went from doing a couple of hooks for some rappers to completing an entire project on my own, including writing, coordinating all the moving parts to get them mixed, art work done, did my website, made a morning show appearance on CBS, did a release show with a live band, and put out hard copies in addition to the digital versions on iTunes, etc. Many people supported me through out and I'm just happy that I set out to do this, got it done and got it done right with a level of quality that I'm proud of.
 6) What is the biggest thing in your life that you regret and wish you could change?
Erikka J:  That I didn't get back to the music earlier. That I let my doubts keep me from walking in my purpose at one point. Hopefully I've fixed that now.
 7) What is 1 thing that you want fans to always remember you by?
Erikka J:  Just as a good, down-to-earth person that with a great voice. That's enough for me.
8) What is the hardest thing about being in the music industry?
 Erikka J: For me right now the time that it takes. I never have as much time as I would like to dedicate to my craft because I'm pulled in so many directions. Also the over-saturation of the market makes it hard to get people to listen. You have to be more creative with your marketing to establish a fan base because everyone "does music" these days, and people are just inundated with links of new music to listen to.
9) What separates you from other artist out right now?
 Erikka J: My hustle, attention to detail and unwillingness to compromise on quality, as well as my business savvy. If music was my only area of focus some of these artists would be in trouble lol
 10) If you weren't doing music what would you be doing?
Erikka J:   To pay the bills I work in IT program management so I would probably still be doing that, just without the outlet that music gives me. Annnd probably singing in the shower at least lol
 11) When it comes to music what is one thing you wish you knew five years ago?
Erikka J:  I wish I knew that I was capable of doing this. I struggled with a lot of self-doubt for a while that held me back.
  12) Who are some of the producers you worked with on your new project and do you have a name and date set for its release?
 Erikka J: No new project planned at this point, I'm still working to push the EP that was released in July. The producers on that project are Kleph Dollaz, Dr. No, my homie Syn in North Carolina, Mikhail White from Profound Sounds, my boy Duece (who also mixed most of the songs) and my homie LP out in Texas.
13) What is some advice you would give to someone thinking about going into the music business?
Erikka J:  Don't give up. Your talent should be equally matched with your hustle. Remain humble and grateful.
 14) What advice have you been giving about the music business that has really stuck?
  Erikka J: Well I'm forever a student of the game, but I do feel like my business sense is something some artists don't have out of the gate and I'd like to think that advice has helped someone.